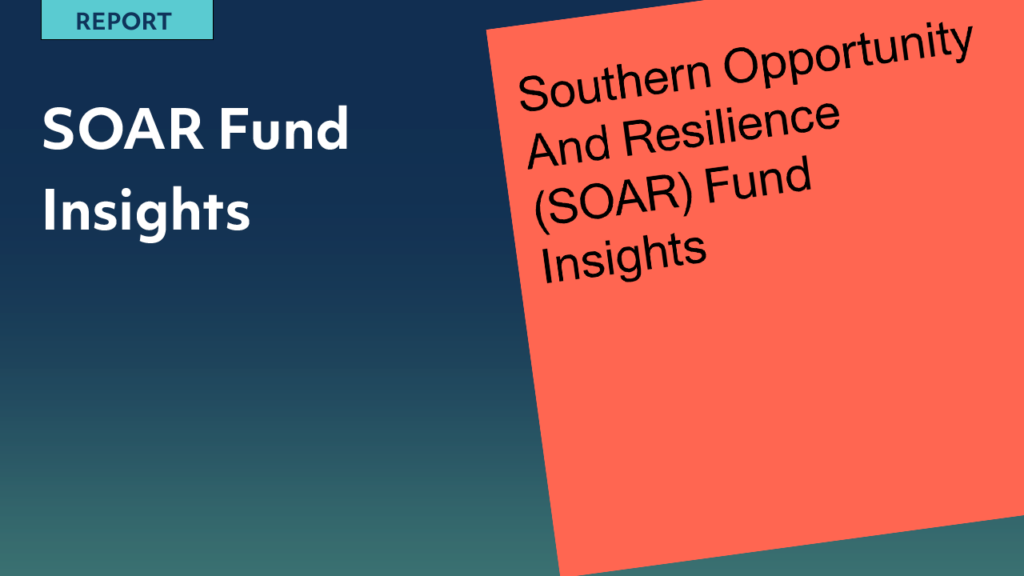 Program Overview
Launched in April 2021, the Southern Opportunity and Resiliency (SOAR) Fund provided affordable financing and free business support to services to eligible small businesses and nonprofits across the southern and southeastern United States to help them rebuild from the COVID-19 pandemic.
The SOAR Fund included 12 Community Development Financial Institution (CDFI) participants that made loans across 16 southern states, including Alabama, Arkansas, Delaware, Florida, Georgia, Louisiana, Maryland, Mississippi, North Carolina, Oklahoma, South Carolina, Tennessee, Texas, Virginia, West Virginia and Washington, D.C.
Community Reinvestment Fund, USA (CRF) served as the technology service provider for the SOAR Fund, which provided more than 1,100 loans totaling more than $62 million.
To understand the impact of the SOAR Fund on small businesses, 60 Decibels, a measurement company that helps organizations around the world better understand their clients, suppliers, and beneficiaries, conducted phone interviews with 275 small business participants of the SOAR Fund to learn more about their experience.
Insights from SOAR Fund participants include:
79% say their ability to maintain jobs has increased because of the loan
Three quarters of respondents indicate they could not have found a good alternative to the SOAR Fund loan
12% believe they would have closed permanently if not for the loan